Depression Awareness: World Mental Health Month
World Mental Health Awareness Week begins on October 3rd-October 9th. Depression Awareness is becoming notable. 1 in 5 adults experiences mental illness each year, while 1 in 20 US adults experience severe mental illness each year. Children and adults should be educated about the resourcefulness of depression awareness.
Sunday, October 3, 2021: (Obsessive-Compulsive Disorder)
Monday, October 4, 2021: (Attention-Deficit/Hyperactivity Disorder)
Tuesday, October 5, 2021: (Obsessive Compulsive Disorder) – National Day of Prayer for Mental Illness Recovery and Understanding
Wednesday, October 6, 2021: (Dissociation and Dissociative Disorders)
Thursday, October 7, 2021: (Seasonal Affective Disorder) – National Depression Screening Day
Friday, October 8, 2021: (Paranoia and Delusional Disorders)
Saturday, October 9, 2021: (None Otherwise Specified)  – NAMIWalks United Day of Hope
Sunday, October 10, 2021  – World Mental Health Day
Despite strides in mental health treatment accessibility, the battle for equally distributed care is still going on. The stigma attached to mental health can be influential on so many factors. The language used in behavioral conditions such as mental health disorders can play a role in a person's development.
The fear of passive-aggressive comments or lack of support can drive a person deeper into their disorders. Children and adults still have unmet needs that would benefit from a different outlook. Mental illness can be frustrating to understand, mainly because the symptoms tend to be internal. Reaching out may feel like pulling teeth from someone whose brain clouds them from within.
Global health leaders are doing the most to increase World Mental Health Awareness Week for October. Funding and accessibility to mental health treatment are only in the first half. Our greater society must make greater efforts to not only preserve our physical health, but mental health as well.
What's The Difference Between Mental Health And Mental Illness?
Mental health and mental illness are interchangeable but have subtle differences in their meanings. Mental health refers to any measure used to promote the wellness of the mind through journaling or self-care. Mental illness can be characterized by a disorder that affects a person's mood, feelings, thinking, and behavior. 
Mental disorders can form from:
Genetics or family history

Environment

Chemical imbalances in the brain

Substance abuse

Stressful circumstances during childhood

Poverty/Lack of social support
Depression awareness could directly influence many lives during this difficult period between August 2020–February 2021, the percentage of adults with recent symptoms of anxiety or a depressive disorder increased from 36.4% to 41.5%.
 In fact, the percentage of those reporting an unmet mental health care need increased from 9.2% to 11.7%. Increases were largest among adults aged 18–29 years old (mainly those with less than a high school education).
What Are The Symptoms Of Mental Illness?
The Diagnostic and Statistical Manual of Mental Disorders (DSM-5) is used by healthcare professionals to diagnose and identify mental illnesses. Exams and tests are used to evaluate any underlying medical causes for these symptoms from MRIs (Magnetic Resonance Image) to lab tests. 
Worry

Fear

Irritability

Muscle Tension

Stomach aches

Fear of embarrassment

Rapid heart beat

Sweating

Headaches
Depression
Thoughts of death or suicide

Feeling sad or hopeless for extended periods

Changes in weight

Sleep disturbances

Feelings of guilt or worthlessness

Confusion

Lack of interest (anhedonia)
Obsessive-Compulsive Disorder (OCD)
Obsessions – Not voluntary or pleasurable 

(Repetitive thoughts, intrusive images, or horrific urges) 

Attempts to neutralize thoughts with another thought or action

Attempts to ignore, avoid, or suppress obsessions
Compulsions – Not connected in a realistic manner
Repetitive behaviors or mental acts (Ex. Washing hands, counting) that a person feels compelled to do in relation to an obsession
Bipolar Disorder (Bipolar I & II)
Depression

Mania

Feeling abnormally or persistently happy, angry, hyperactive, and irrational at different times

Feelings of superiority

Decreased need for sleep

Restlessness

Racing thoughts, increased activity
Post-Traumatic Stress Disorder (PTSD)
Reliving the trauma through memories, nightmares or flashbacks

Feeling "numb"

Avoiding certain places or people

Intense feelings of anger, fear, or worry

Insomnia
Schizophrenia
Hallucinations

Delusions

Disorganized thoughts of speech

Lack of emotion and or changes in facial expression

Minimal movement or talking

Poor hygiene

Issues learning or remembering

Difficulty understanding speech or other forms of communication

Anxiety

Depression
Personality Disorders
Mood swings

Social anxiety

Need to be center of attention

Feelings of being taken advantage of

Lack of impulse control/inability to delay gratification

Lack of awareness of any wrongdoing of one's behavior

Externalizing blame towards others for one's behaviors and feelings
Depression Awareness: October Is Mental Health Month
Depression is a mental illness that can be defined as a low mood that lasts a long time. We all feel down or numb, however, depression can drain your inner and outer life. Depression could manifest in a variety of ways. Depression awareness illuminates the struggles and daily trials people experience. Empathy can go a long way.
Depression can:
Make you feel like a burden

Make you want to get your life better but you have no motivation

Make it hard for you to be happy and accept love

Introduce feelings of numbness

Make you feel ashamed or difficult to trust another person
What is ADHD Awareness Month?
ADHD Awareness Month is designated for the month of October. Attention Hyperactivity Deficit Disorder has many myths attached to this condition. ADHD can be defined as condition that includes:
Increased difficulty setting priorities

Getting and remaining organized

Sustaining attention

Managing alertness and emotions

Utilizing working memory

Difficulty with executive function or managing the brain's self-management system
Similar to most disorders, ADHD can present itself from genetic makeup and other significant life events. Parents with ADHD are highly likely to pass on ADHD related variants in genes down to their children than parents without ADHD. ADHD affects an estimated 5.29% of children globally. In contrast,  on average ADHD affects between 2.8-4.4% of adults globally.
ADHD is associated with a lack of concentration and emotional dysregulation. Although, people with ADHD can concentrate when they are interested or intrigued by the topic. Research has suggested that ADHD symptoms between men and women are similar, despite differences in how they're expressed. 
By understanding the role of emotional impulsiveness (EI) and deficient emotional self-regulation (DESR), this would support the differences in frequent social interaction problems and impairments of ADHD from mood disorders. In fact, diagnosis and treatment for ADHD in adults is vital to improve the quality of life.
ADHD in adults can be treated by a combination of medication and therapy/coaching. ADHD is treatable by learning about the disorder by addressing the brain wiring and impact of living with ADHD. 
What's The History Behind Mental Health Awareness Week?
Originating in 1990 by The Mental Health Foundation, the first World Mental Health Day was observed during the first week of October 1992. This week is dedicated to spreading awareness and education on mental illness. You can look to your community or online for events like seminars held by healthcare professionals, health fairs, art and music events & more.
Were you aware that over 25% of adults in the United States are estimated to be affected by a diagnosable mental illness every year and that 45% of these diagnosable adults may be suffering from 2 or more mental health disorders? 
With numbers like these, it is crucial that we continue to spread awareness & to let each person know of the help available. Depression is one of the most common mental illnesses in the United States, affecting an estimated 11 million adults. Two-thirds do not actively seek nor receive proper treatment for mental illness.
Mental health issues can interfere with or limit their ability to engage in important life activities
During October and throughout the year, depression and mental health screening are primary focus areas of Magellan Healthcare in managing behavioral health for our members and educating our communities.
The Importance Of Dual Diagnosis Treatment
Individuals with a mental health and substance use disorder can be given treatment. This is recognized as dual diagnosis treatment. Dual diagnosis treatment is a vital tool to prevent relapse. Individuals with substance use disorders often experience mental health symptoms. This can increase their cravings to use in order to alleviate themselves. People with mental health disorders will typically self-medicate with substances rather than seek treatment. 
Addiction treatment within the continuum of care is meant to provide evidence-based therapies to resolve the underlying reasons behind your addiction. Dual diagnosis treatment is a promising approach to treat patients, especially since it was once accepted to treat patients for both disorders separately.
Addiction and mental health are recognized as treatable behavioral disorders. If a patient is improperly treated for either of their disorders, they may end up back in the same cycle. Chronic relapse is a risk factor for those who have not received adequate care.
Coping With COVID-19 And The Holidays
The holiday season is primed for intimacy among family and friends, sharing, and increased travel. COVID-19 has introduced many obstacles, especially in the healthcare industries globally. Since rates of anxiety, depression, and suicidal ideation are increasing for people of all races and ethnicities, there are significant differences in those changes over time. 
Mental health resources have been in demand, particularly telemedicine. Seeking mental health care may be covered by Medicare/Medicaid. Contact your healthcare provider to determine what you may be eligible for payment for all or some of treatment.
A recent CDC report (June 2020) has indicated that 31% of respondents reported symptoms of anxiety or depression, 13% reported starting or increased substance abuse, 26% reported stress related symptoms, and 11% have reported having serious thoughts of suicide in the last 30 days.
The uncertainty of our times have increased the trends of substance use and mental health disorders. The isolation, rising unemployment, and fear-mongering division have made a significant impact in the greater society. Managing stress through proper coping strategies is the best method to overcome these intense experiences. Reaching out to a counselor is strongly recommended.
From yoga to playing music, having an outlet could be the token to a rewarding journey for yourself. Even if you're trying something new for the first time, this can introduce a whole new world of opportunity to learn and grow. Depression awareness can be met through self-care activities that promote wellness.
Some stress-relieving activities may include:
Breathing exercises, stretching, meditation

Healthy diets

Regular exercise

Plenty of sleep

Avoiding excessive alcohol, tobacco, or substance use

Scheduling downtime

Social engagement

Participating in volunteering or religious organizations.
Additional Resources For Mental Health
MHAScreening.org: Mental Health Screening
https://screening.mhanational.org/screening-tools/ – Mental Health Screening Test
Suicide Prevention Lifeline (1-800-273-TALK): Suicide Prevention Lifeline
SAMHSA's Disaster Distress Helpline: (1-800-985-5990) 
Crisis Text Line: (Text HOME to 741741) 
Your Destined To Heal At Miracles Recovery
Your mental health awareness is a growing theme in our world today. With the access to mental health resources growing, it's important to shed light on the stigmas that disrupt the recovery of those struggling. Substance use disorders can be devastating, but can be treated. Miracles Recovery understands that the first step you take towards addiction treatment will be challenging but necessary. Our staff has been trained in patience and quality attention. If you or a loved one need help with a substance use disorder, feel free to contact us.
References:
https://www.nami.org/get-involved/awareness-events/mental-illness-awareness-week
https://www.nami.org/Get-Involved/Awareness-Events/Mental-Health-Awareness-Month
https://mhanational.org/mental-illness-awareness-week
https://www.nimh.nih.gov/about/director/messages/2021/one-year-in-covid-19-and-mental-health
https://www.cdc.gov/mentalhealth/stress-coping/cope-with-stress/
https://www.cdc.gov/mmwr/volumes/70/wr/mm7013e2.htm
https://mhanational.org/issues/state-mental-health-america
https://mhanational.org/infographic-life-depression
https://www.adhdawarenessmonth.org
https://www.emedicinehealth.com/slideshow_bipolar_disorder_overview/article_em.htm
Our team at Miracles Recovery Center in Port St. Lucie, FL is thankful every day to be able to come into work and help those struggling with addiction and substance use disorder.
Miracles Recovery Center utilizes a variety of treatment modalities to meet our patient's needs at our Port St. Lucie drug and alcohol rehab. They include: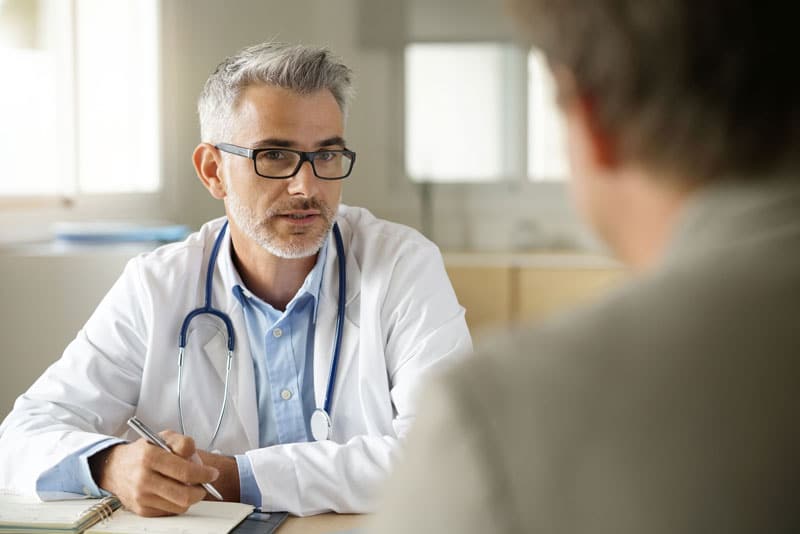 Subscribe For Weekly Motivation
While there are many different ways to manage stress, some stress management techniques may be more effective than others for those in recovery. It is important to find what works best for you and to stick with it. Understanding What Long Lasting Sobriety Means The...
read more