The Courage to be Vulnerable
as author and speaker, Brene Brown shares is essential in the journey of recovery.  Vulnerability is defined by Brown, is "uncertainty, risk and emotional exposure. It is not weakness; it is our most valuable measure of courage".  Vulnerability is what allows individuals to realize, recognize and identify their core issues, the underlying triggers for addictive behaviors.  Vulnerability creates fear for most people; as individuals, especially those suffering from the disease of addiction, are most comfortable hiding behind a "mask" of "I'm ok".  Social media; Facebook, Twitter, Instagram, Snapchat, all avenues where individuals can portray their lives in any direction they choose; usually fabricating or exaggerating, sharing only the "good times". 
What if we had the courage to be vulnerable?
To be honest and truthful?  To share the parts of ourselves that we keep hidden, that has led to addictive behaviors because we didn't know how to "cope" appropriately with the feelings of vulnerability.  Fear got in the way of asking for help; fear of being judged in our darkest times.  What if we could just take one small step forward, grasping onto the hope that being vulnerable would truly be the turning point in our recovery; believing that entering into an IOP would not be "just the same as all other treatments", believing that true healing can take place in the IOP groups.  Not just talking, wasting time, looking at the clock – but LISTENING to others that DO have the courage to be vulnerable, that DO want to heal core issues, that know and understand that the core of their addiction is unresolved pain/trauma.
Individuals that DO want to be successful on their journey of recovery, tired of going from treatment to treatment with no long-term results.  There is courage in vulnerability; it is very difficult to take the risk to allow others to see our true self; raw emotion, core feelings.  It sometimes feels as if we are naked in a room full of clothed people.  Wondering if it will be accepted and supported, both in and out of the group setting.  Being vulnerable takes courage, but we do know that without vulnerability, long term sobriety is less likely, core issues are less likely to be resolved and addictive behaviors are more likely to continue.
The IOP setting is the perfect beginning step to take, having the courage to be vulnerable, authentic and genuine, healing the core issues that have been the stepping stones of addiction.  The IOP program can be one of support, acceptance, learning, and understanding, sharing and safety, trust-building and authenticity.  In this way, the true meaning of vulnerability can be obtained; breaking the isolation of addiction, realizing you are not alone,  learning from each other, true feelings emerging and knowing that having courage was the most important part of your journey.
It is the ability to be vulnerable, allowing others to see your true self, is the beginning of healing.  Being vulnerable, allowing free expression of emotion, becoming your true authentic self, is the cornerstone of a healthy relationship, both with yourself as well as with others.
IOP is the perfect place to practice vulnerability; being in a safe group environment, able to work through intense issues with the support that is needed and deserved.
A group setting can provide a healthy and functional representation of a family system which is the safest environment for an individual to work through the very issues that brought them to the IOP in the first place.
If just one person had the courage to be vulnerable, share their true authentic self, would you?
"I always had this urge to want to share things that my ego would call shameful, or regretful. So I wouldn't. " -Tim Francis.
Our team at Miracles has to become vulnerable daily. We are a close-knit family that needs to be vulnerable with each other when the inevitable issues that can occur in the addiction treatment atmosphere, it can be terribly crushing.
Tim Francis, Miracles Recovery Center's digital marketing expert, and mentorship coordinator used to be very closed off in what he would share with others. In the following, he describes how that would feel.
"I always had this urge to want to share things that my ego would call shameful, or regretful. So I wouldn't. This was like a poison inside of my soul. I would consistently wonder why I kept breaking down. For example, at the beginning of my recovery from addiction, my Mom told everyone she could that I was in a drug and alcohol rehab. I was mortified. I felt that she broke my confidence and now my life is ruined. Little did I know that this would become my greatest strength. After I accepted the fact that I am in recovery and others also need help, I saw that if my ability to tell others that there is a way out. That this can be accomplished with therapy for past trauma, 12 step fellowships or other recovery-based groups such as Refuge Recovery, utilizing sober living facilities, and building trust with others you can recover from substances." -Tim Francis
This ability to speak on a deeply fearful issue of being perceived as a failure for needing treatment is now is one of the greatest attributes Tim has now. This ability to tell others that this is only the beginning of a new life that is beyond the individual's greatest dreams is just getting over that fear of asking for help.
We included a few ideas to help you get started practicing being vulnerable. Slowly incorporating these into your life will open the healing process, and in turn, give you a strength that may be uncovered.
Use these 5 ways to begin to practice "vulnerability" from the list below 
Start small. If it feels comfortable than open up more. Be careful to just go as far as you are comfortable.
For 30 days, keep a "feeling" journal
writing various feelings each day; happy, sad, angry, scared. This can help you track and see patterns in your emotions.
Call a friend or family member
Call a friend or family member that you haven't talked to in a while and tell them you love them. We never know what the day can bring and this, while not only making the other person feel loved, helps us express gratitude and openness.
Pay it forward in a small way; helping another person that is struggling.
Little things go along way. Make someone struggling some dinner and bring it to them. NEVER enable their use.
Say something positive about yourself
Look in the mirror and say something positive about yourself each morning and each evening.
Get gassed up for YOU. You're amazing.
Bunny Berman
Author-Clinical Director of Miracles Recovery Center
Bunny has been a licensed clinical social worker for over 30 years with a passion for helping individuals heal core issues in order to live healthy and productive lives.  Bunny also enjoys spending time with her family, children, and grandchildren as well as is an animal lover, especially playing with her 3 dogs.
Her passion for helping others is evident in all she does.
Miracles Recovery Center utilizes a variety of treatment modalities to meet our patient's needs at our Port St. Lucie drug and alcohol rehab. They include: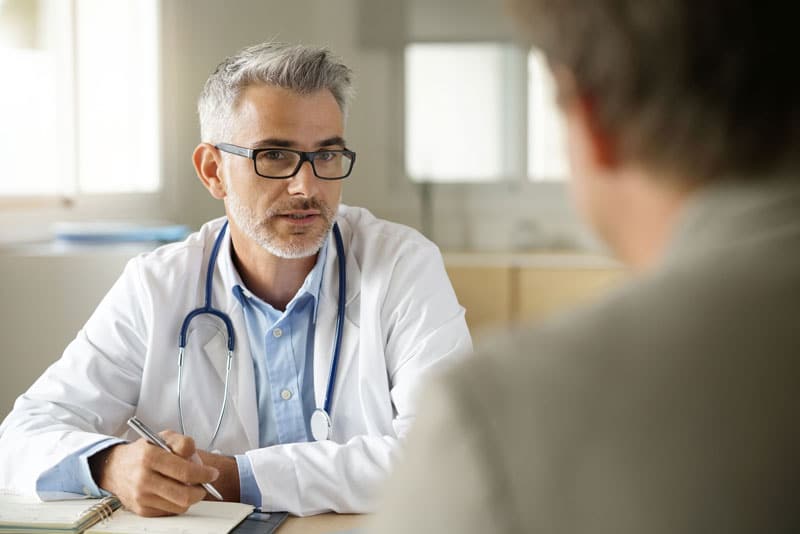 Subscribe For Weekly Motivation
Your liver is a large organ that regulates many bodily functions, including digestion and removing toxins, drugs and bacteria from your system. When disease or alcohol damages the liver, your body cannot process these substances as it should. The buildup of these...
read more