The Gift of Desperation
How the worst of times can create the most beautiful life
34, living under a bridge while the rain pours down around holding tight onto a bottle of vodka. That bottle was the last friend that would stick around. I was desperate. I had to do something. Either I was going to walk into traffic, or I needed to change my life right at that moment. This was the first time I had the gift of desperation.
It took a little longer to prove that I will not be able to do this on my own. A few detoxes, inpatient rehabs, and sober homes. All led to nothing because as soon as I was left to my own will, my mind convinced me to drink. I became desperate. The gift of desperation had returned.  I destroyed my life over and over. I lost the will to even go on. So I drank for the last time, God willing, and that small bender put me in the ICU for almost 10 days with all signs pointing to liver failure. The thoughts going through my head at that time weren't thoughts of fear, but contentment. I was ok with dying, alone, in the hospital. Then something happened that hasn't happened before. I felt ok. Peaceful. I had fully accepted the situation. Then something else happened. Some people in recovery reached out. They offered their hands of help. It was like something else decided that I'll try again.
Tim Francis is the Director of Digital Marketing of Miracles Recovery Center and a person in recovery from addiction.
This is the journey I found.
The big book of Alcoholics Anonymous, speaks of a white light experience that the founder Bill Wilson had while in the hospital detoxing from alcohol. It may very well have been what I had also. I've heard of this event and was also told it's normal for this to take a while. Well, it hit like a brick, or lack thereof once I noticed it. This all came from the desperation of not wanting to live anymore. While others may receive the blessing of recovery from the desperation to not live like they are anymore.
This gift of desperation came from a different direction this time. It wasn't just drinking I was desperate to stop. It was the feeling of numbness to the world around me that I needed to stop. 
When you are drowning you will do anything to reach the surface of the water to take another breath. You will even take water in their lungs just to try and breathe.
This is what many say brought them to finally recover from the binds of drugs and alcohol. They finally had the gift of desperation. This is when many individuals will ask for help in one way or another. They are in the stages of change, in particular stage 3 preparation/determination. They have decided to make the change they need in their life and are willing to move forward.
This is when it's time to make that change. But you don't need to drown, die, be homeless, or hit your rock bottom to decide to get help. You choose when your elevator to hell lets you off. It's when you surrender and let those who have come before you help guide you on a path of recovery that life begins to change. So when is your desperate moment? How did it change you?
There are many times we will get this gift. The gift of desperation. The gift to want to drastically change every part of our lives. Sometimes it's fleeting and comes and goes in a day. Sometimes it's forced upon us by a higher power in the form of a drastic event. No matter how it happens, it should be embraced. Through these tough times, a great life can be created of gratitude and thankfulness.
Out of all of this, I've come to realize one thing that I remind myself of every time something is not going as I would like it. The worst things that ever have happened to me in my life, are the best things that have ever happened to me in my life. Using this in my recovery from addiction and simply living a life of helping others to the best of my own ability keeps me alive today. Is it just one day at a time? Yes. It's also knowing that while writing this I am only in this exact moment. I get to live from one moment to the next. That gift was given only when radical acceptance was implemented. This is the gift of desperation.
Our team at Miracles has to become vulnerable daily. We are a close-knit family that needs to be vulnerable with each other when the inevitable issues that can occur in the addiction treatment atmosphere, it can be terribly crushing.
Miracles Recovery Center utilizes a variety of treatment modalities to meet our patient's needs at our Port St. Lucie drug and alcohol rehab. They include: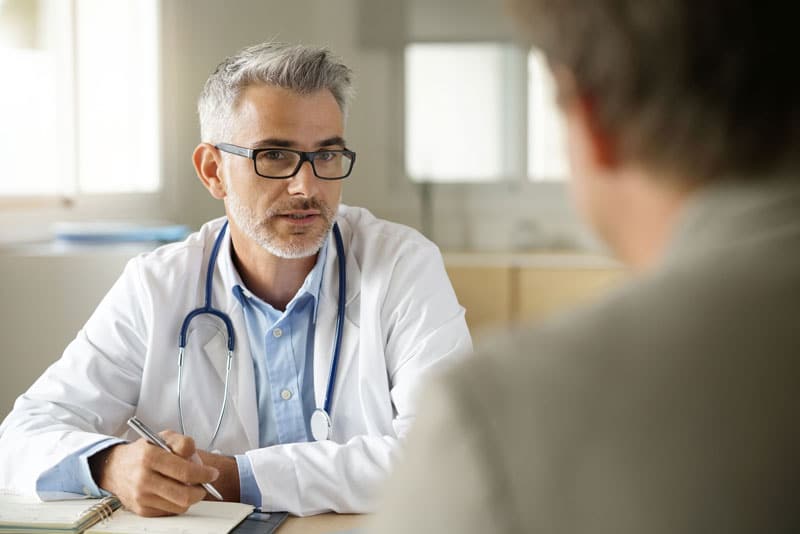 We Accept Most Insurance
Miracles Recovery Center in Port St. Lucie, FL works with most commercial insurance providers to cover most - if not ALL - of the costs associated with treatment! If you are covered under health insurance, please give us a call so that we can verify your benefits and substance abuse coverage. We are also an in-network provider and contracted with the following health insurance providers:
The popularity of cannabis-based products, such as edibles, has been on the rise in recent years thanks to growing legalization efforts across the US. Even in states where marijuana is still illegal, edibles have become an increasingly attractive option for users who...
read more